All-New ŠKODA Kamiq
Download Brochure
from £18,370.00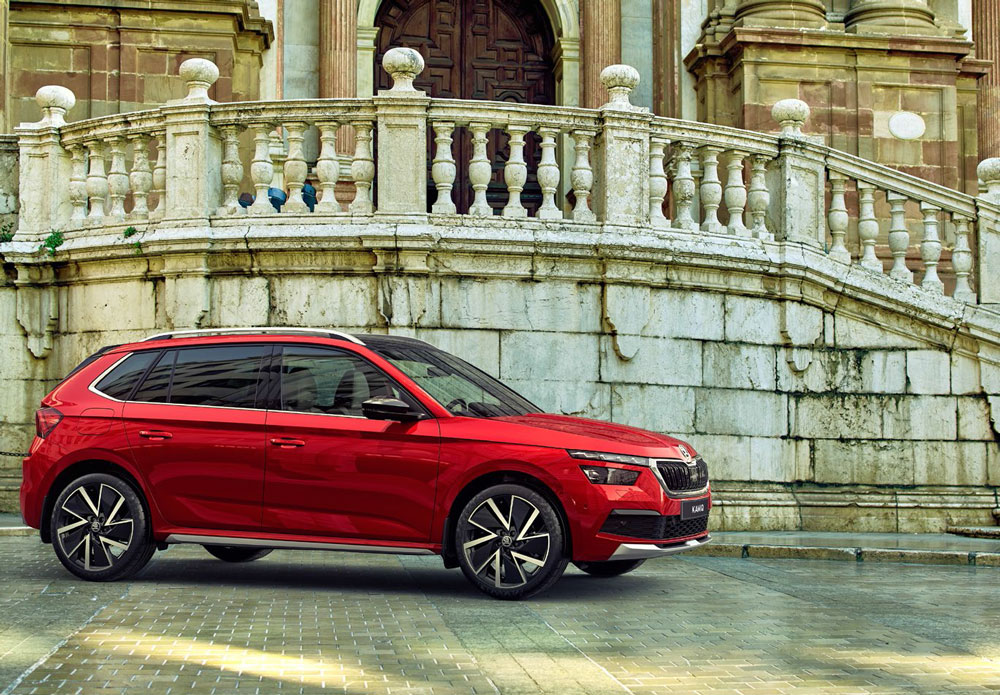 READY WHEN YOU ARE
The challenge was set. To design ŠKODA's first crossover car and deliver a driving experience worthy of the arrowhead badge. To be a success it would need to feature advanced drive assistance and a new generation of infotainment. It would need to be bolder, sharper and smarter, without ever compromising on fun. In other words, a car that would feel reassuringly familiar, yet distinctively different. Challenge accepted.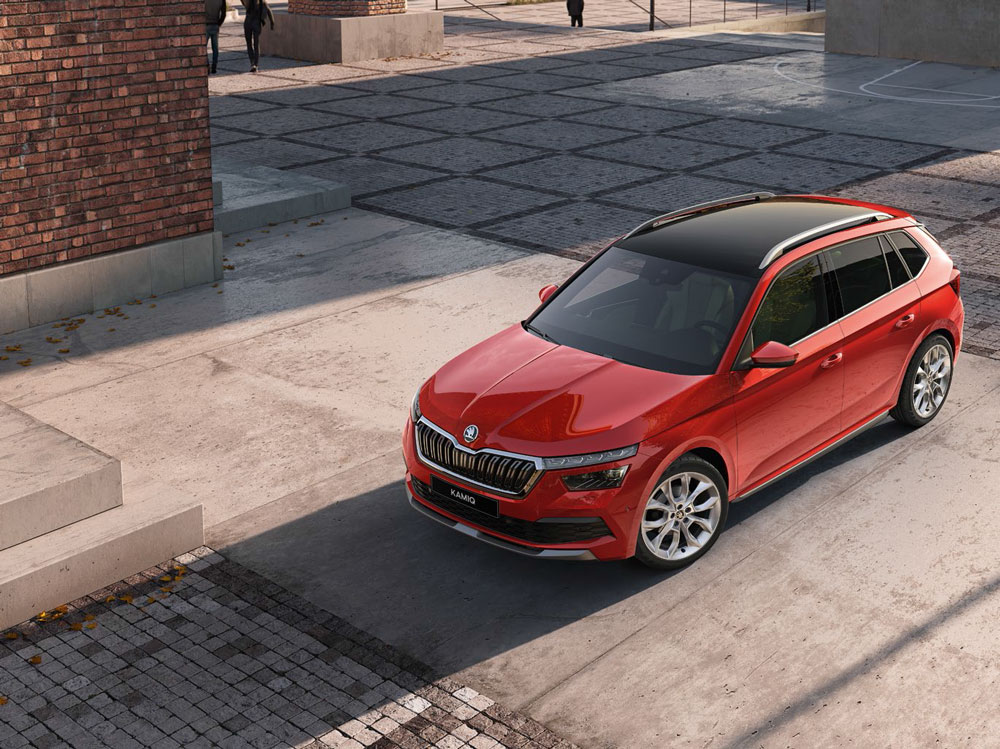 TRUE ORIGINAL
The KAMIQ sets a new design standard for ŠKODA. It combines the higher chassis and rugged appearance of a SUV, with the practicality and comfort of a compact city warrior. In other words, this is a ŠKODA like no other.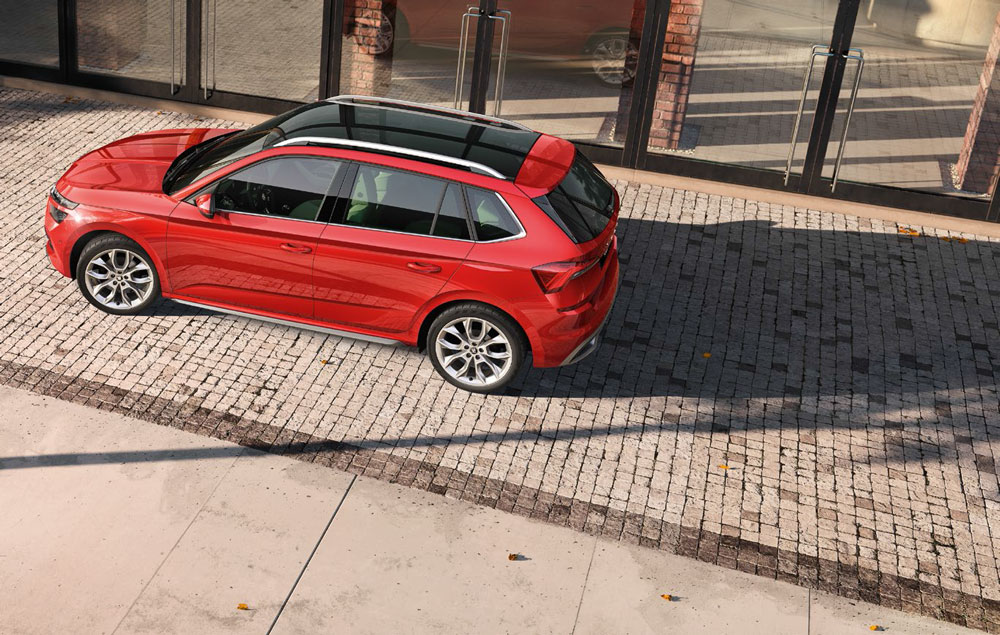 LEADING BY EXAMPLE
The new KAMIQ powerfully combines robust design with signature ŠKODA styling. This is design without compromise. Beauty without limits. A crossover that leads, but never follows.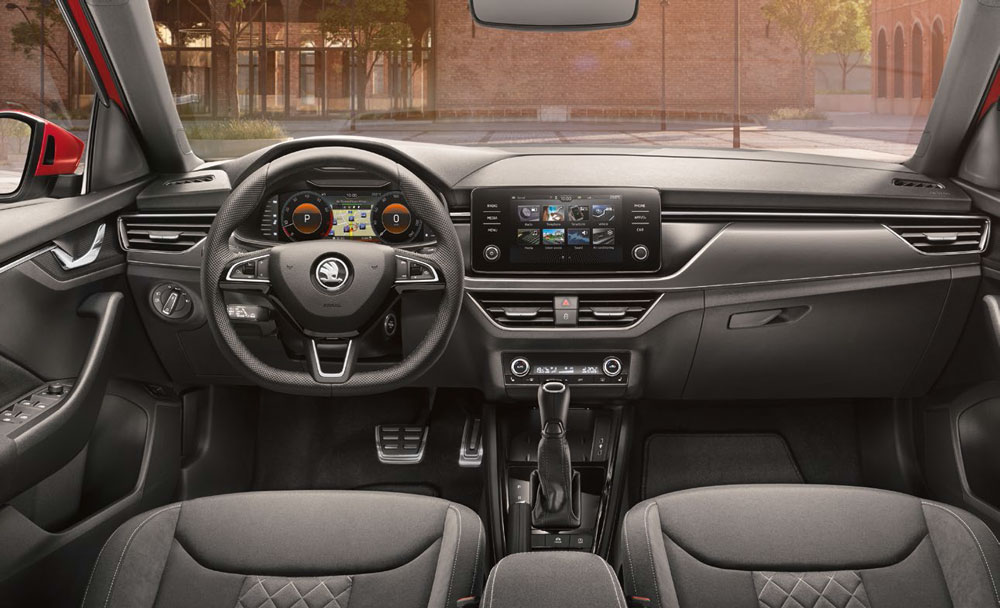 FINDING INNER STRENGTHS
The moment you take your seat you'll find everything you want, where you want it. Screens are positioned for optimum visibility, buttons placed for maximum ease. Welcome to your new home from home.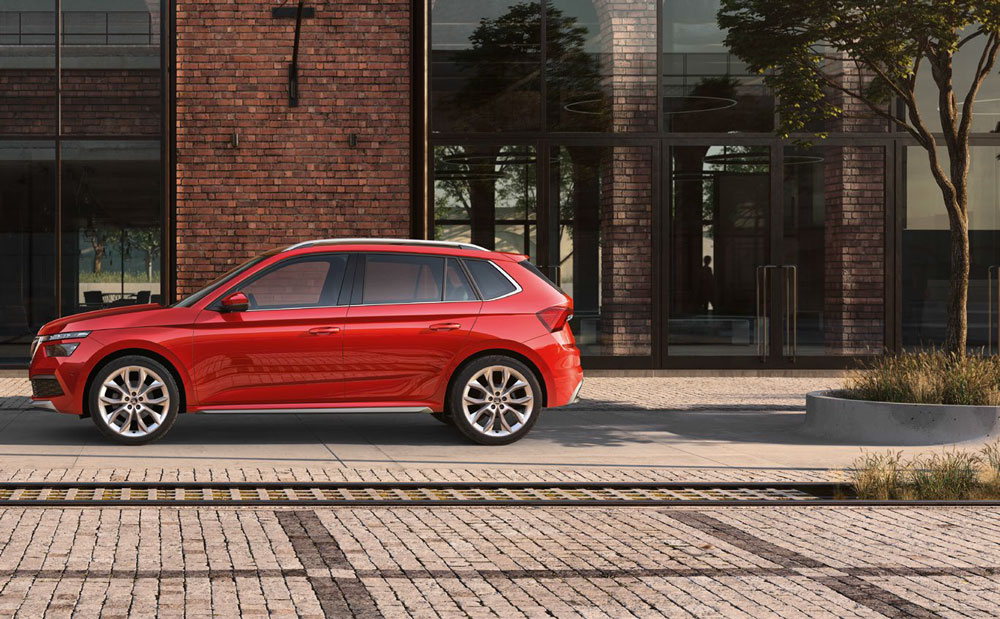 STREETS AHEAD IN THE CITY
Whether you choose petrol or diesel, a blast up the motorway or a dash through the city, each engine in the range offers outstanding comfort at every turn. You'll also find they offer impressive reliability, flexibility and cost-efficiency.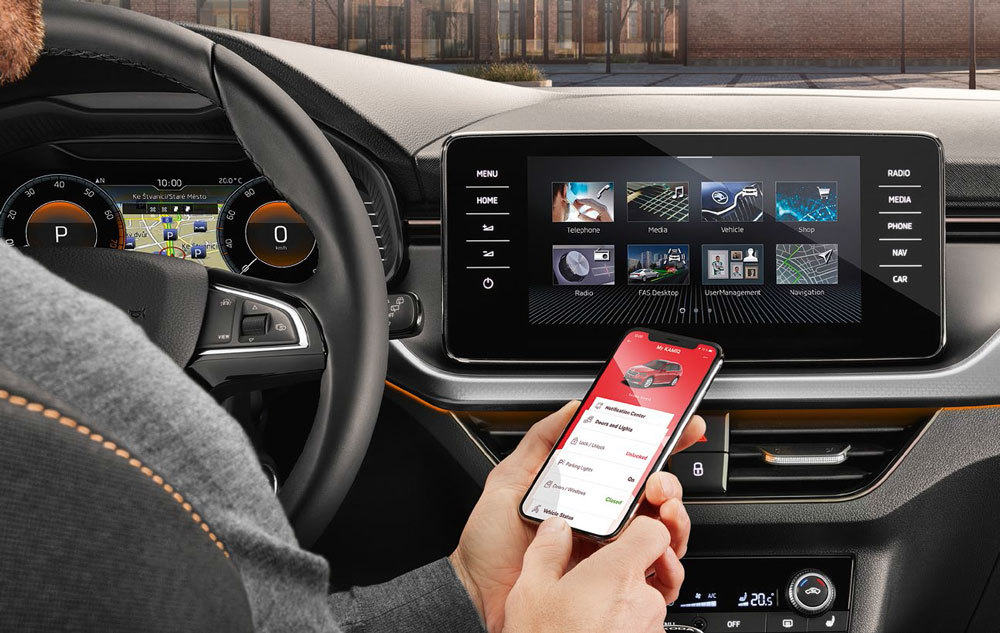 ŠKODA CONNECT: STAY ONLINE ON THE GO
By enabling you to be fully online on the move, the KAMIQ helps you stay connected wherever your adventure takes you. Thanks to its smart assistance systems, you'll also know the best places to park, shortcuts to take and routes to avoid.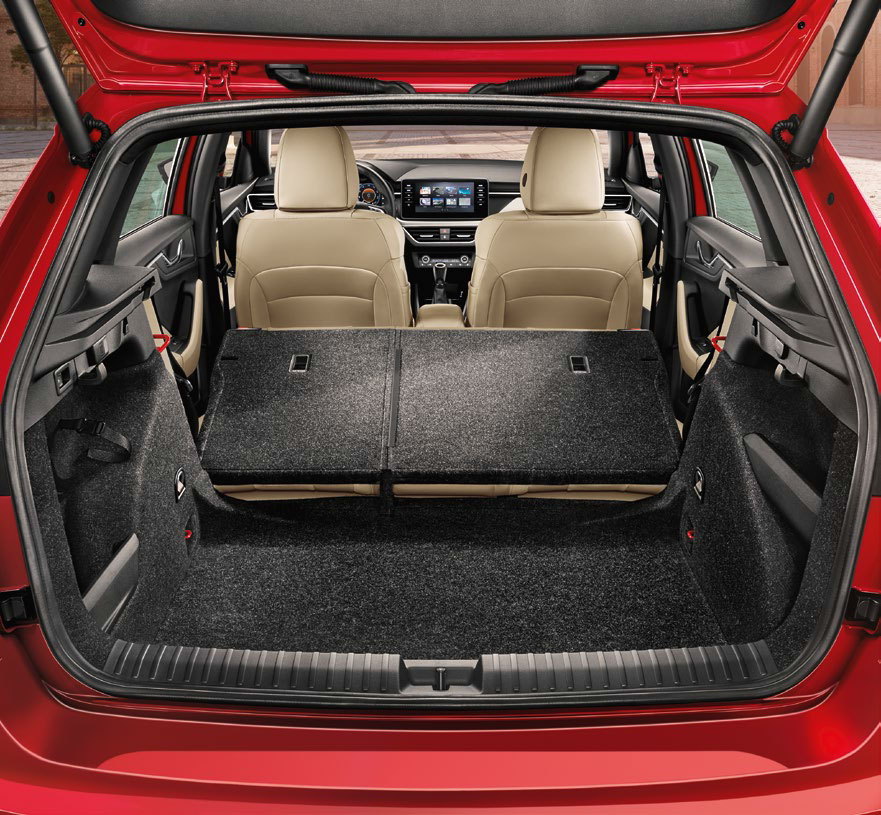 BIG ON PRACTICALITY
Think big. Then bigger. Every detail in the KAMIQ has been designed to make your adventures hassle-free. From loading your luggage and personalising the interior space to finding room for your belongings.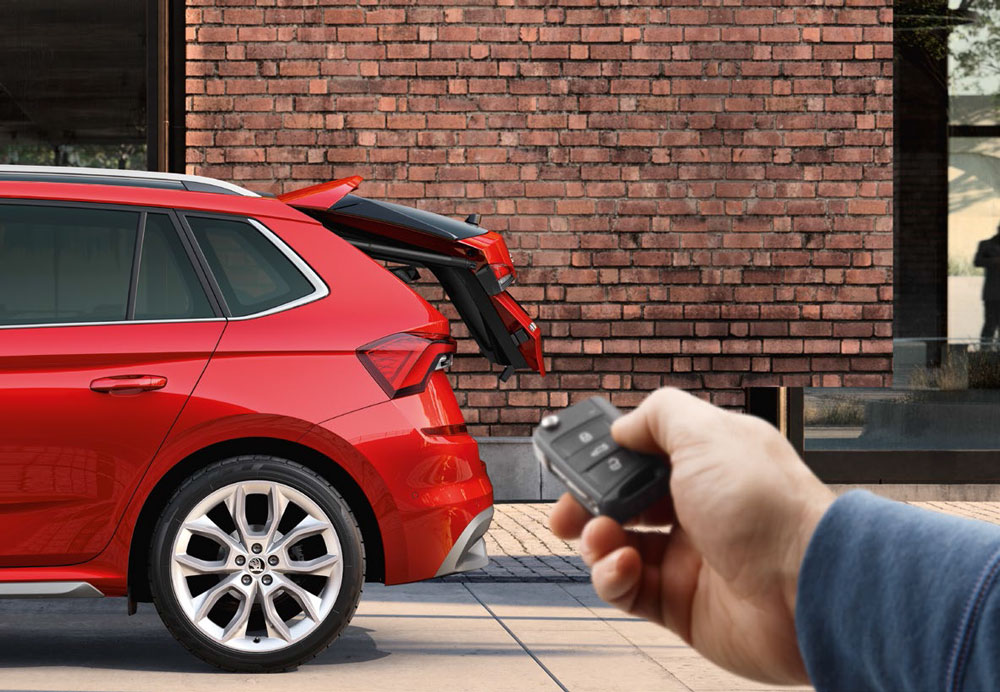 INNER CONFIDENCE
The KAMIQ comes loaded with thoughtful features and intelligent assistant systems that enable you drive the right way, right away. Whatever comfort means to you, you'll find it inside the KAMIQ.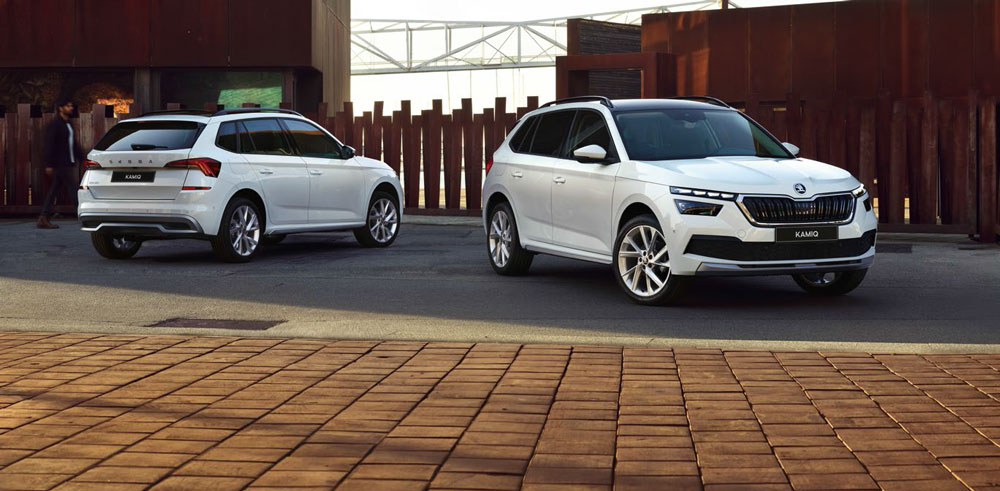 WE'VE GOT YOU COVERED
When it comes to providing driving assistance, we've got your back. That's because the KAMIQ comes with a range of assistant systems to help you with everything from parking and preventing collisions to driving at night.